SUMMER SCHOOLS and WORKSHOPS
"Alternative Economic and Monetary Systems" Summer School, BOKU University
Vienna, July 25 – August 10, 2018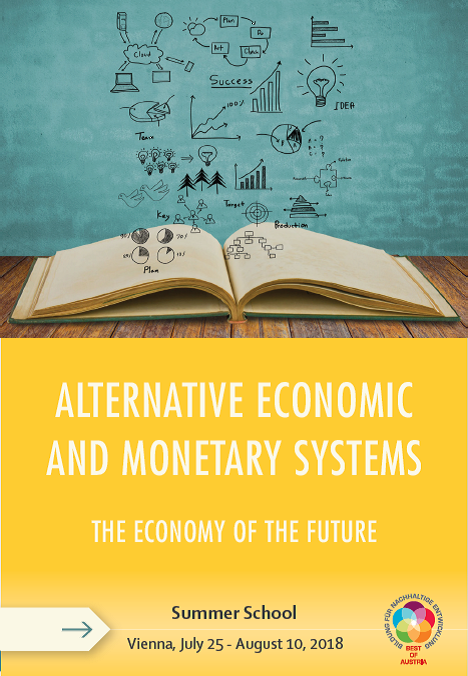 Between 1970 and 2007 alone, the world saw 425 systemic economic crises, among them 145 sector-wide banking crises. In the light of current political and social events one might start to wonder whether this apparently inherent instability might ever be reduced, even if there is sufficient public intent. Yet, at the same time, the global effects of population growth, resource exploitation and environmental degradation force us to think about long-term change. This leave s the question: What is the actual leeway? If you have been asking yourself how things could be changed and how to contribute, you might be interested in this academic summer program.
The summer school is open to students and professionals of all fields and offers alternatives to the processes that are putting strains on our economic and eco-social boundaries. In addition to classic and new concepts from the field of economics, students will also hear presentations from natural and social sciences and discuss the actual leeway for economic and monetary reform. Reports from the last years can be found here.
More information on the webpage.
Degrowth Summer School during the Climate Camp
Region of Leipzig (Germany), dates to be decided

We would like to focus on visions and utopias for a world beyond growth.
Regarding the place, we are currently planning to again have the Summer School take place in a Climate Camp, but this time in the lignite mining area near Leipzig, a place where many villages face destruction due to mining activities.
The exact date is to be decided but will be 3-5days in summer i.e. end of July until beginning of September.
As for the size, we would like to again host a Summer School for 300-500 participants.
More information on the webpage.
IASC Workshop 'Social mobilization and the commons: a virtuous circle?'
Barcelona, Spain, June 21-22, 2018

This workshop aims to create a much needed space for knowledge sharing among scholars or non-academics interested in the intersection between social movements and commons. The workshop has been designed to cover a variety of empirical settings, methods and epistemological approaches. The papers may be either conceptual or empirical, and may address questions of general concern to this dynamic, or specifically related to either movements' influence on commons, or commons' influence on movements.
The extension of the abstract submission deadline for the Workshop is the 25th of February.
More information on the webpage.
DEGROWTH CONFERENCES
This year there are three twin conferences on degrowth!!!
The 6th International Degrowth Conference for ecological sustainability and social equity
Malmö, Sweden 21-25 August 2018
This conference is inspired by principles of care, mutual aid and democratic decision-making. We aim to live and share dreams and practices of different worlds both happening and possible over these few days and invite you to be part of it!
Check the webpage for more information!
First North-South Conference on Degrowth
Mexico City, Mexico (4-6 September 2018)
The First North-South Conference on Degrowth will be held in Mexico City, supported by universities, NGOs, and social movements. It will be an occasion to open and continue in-depth debates around the dominant illusions on economic growth. These are already ongoing debates inside and across the societies that are on their way to become modern and developed as well as those 'excelling' in these aspects. For the first time, a Latin American country will host an international gathering on Degrowth, after five conferences in Europe and one in Canada. Decolonization of the imaginary, Survival, Cultures, and Wealth will be the main issues under discussion.
More info on the webpage.
Degrowth in the EU Parliament: Post-growth conference to challenge the economic thinking of EU institutions with influential EU policy-makers
European parliament, Brussels (Belgium), 18-19 September 2018
A post-growth conference supported by various stakeholders (Members of the European Parliament from different political groups, academics, NGOs and unions) will take place in the premises of the European Parliament on September 18-19 2018, coinciding with the 10th anniversary of the collapse of the US Bank Lehman Brothers that sparked the economic crisis in which we are still trapped.
Given its central location close to the heart of the European Union decision-making, the conference will offer a unique opportunity for the EU civil society to confront their views with those of EU officials and staff that defines the core of the economic model and political priorities. Considering that the latter are not compatible with a fair and ecological transformation of our societies, workshops will address the theoretical design of models used to frame the European economy, the relevance and feasibility of basic income schemes, the ultimate goal of the internal market and the environmental consequences of technological progress. The aim of these days – about one year before the next European elections and the nomination of a new Commission – will be to create a cultural contagion effect by which the thinking of policy makers will tilt towards genuine sustainability.
More information coming soon!
OTHER CONFERENCES
Biannual conference of the Political Ecology Network (

POLLEN

)
Oslo, Norway from 20-22 June 2018

This second biennial conference of the Political Ecology Network (POLLEN) aims to engage the emergence of the green economy or green growth in their various iterations explicitly as a terrain of struggle. In doing so, we invite empirical, conceptual, political, and methodological contributions appraising the ways in which there are many potential 'alternative sustainabilities' for pursuing human and non-human well-being in the context of global economic and ecological crises. Each of these reflects often quite variable constellations of social, political, and economic relations. However, there are also diverse efforts underway to pre-empt or to foreclose upon these alternatives – as well as tensions, contradictions, and fissions within movements aiming to actualize or enact them – highlighting an implicit politics of precisely whose conception of sustainability is deemed to be possible or desirable in any given time and place.

More information on the webpage.
Third International Conference of the Sustainable Consumption Research and Action Initiative (SCORAI) 
"Sustainable Consumption: Fostering Good Practices and Confronting the Challenges of the 21st Century"
Copenhagen, June 27‒30, 2018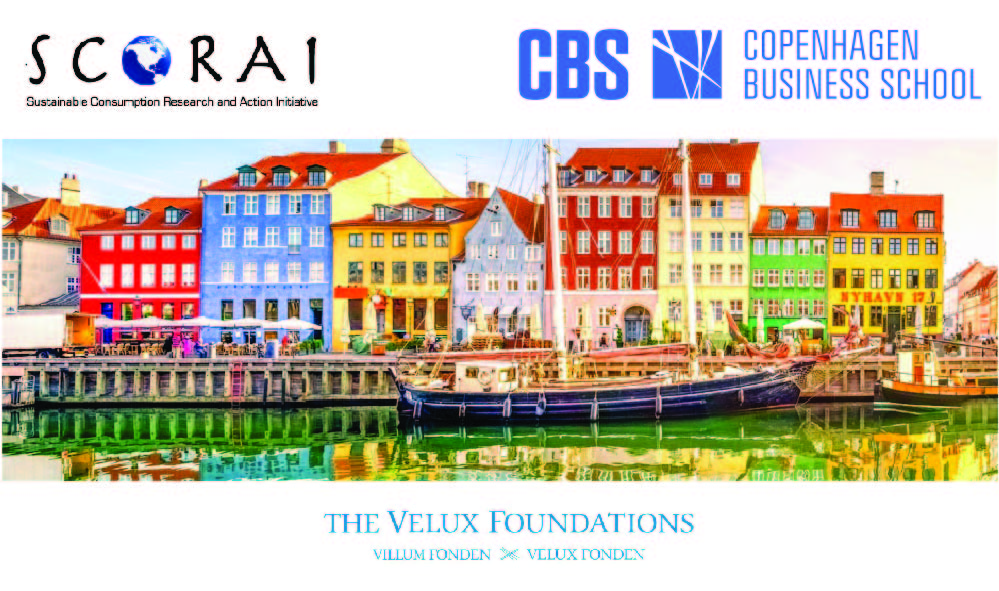 Mitigating the social and environmental impacts of contemporary provisioning systems constitutes a grand challenge in the 21st century. Academics and practitioners from across disciplines as diverse as architecture, business, industrial ecology, sociology, and beyond are actively engaged both in deepening understanding of the scale of these problems and articulating solutions. Yet movement to implement sustainable consumption lags significantly behind these advances in knowledge.
In collaboration with the VELUX Endowed Chair in Corporate Sustainability and hosted by the Copenhagen Business School, the Third International Conference of the Sustainable Consumption Research and Action Initiative (SCORAI) will be held in Copenhagen on June 27–29, 2018. The event will comprise paper presentations, panel discussions, and keynote presentations by acclaimed speakers. Copenhagen has been in the vanguard of cities around the world actively engaged in facilitating more sustainable lifestyles and the conference will enable participants to learn firsthand about some of the world's most sustainable solutions to challenges in the domains of transportation, food, energy, and urban design.
More information on the webpage.
International Conference of the Society for Human Ecology
Lisbon (

Portugal),

July 7-10, 2018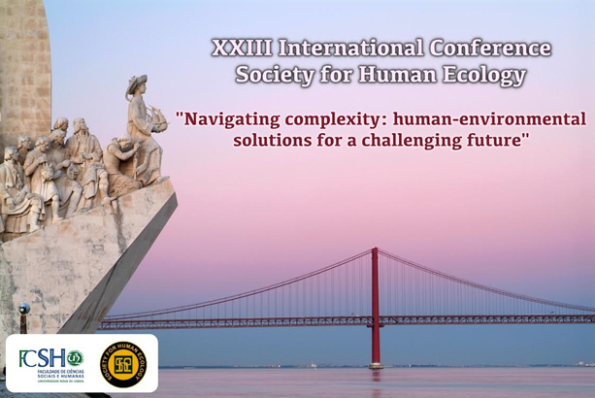 This conference is meant to be as broadly interdisciplinary as possible – bridging science, social science and policy perspectives – with literature, humanities and creative arts. Like previous SHE meetings, it is intended to bring together a diverse group of educators, researchers and practitioners who utilize, or are interested in, interdisciplinary and ecological approaches. We look forward to a diverse and exciting program with an excellent range of speakers, symposia, round-tables and individual presentations.
More information on the webpage.
15th Congress of the International Society for Ecological Economics
City of Puebla (Mexico), September 10-12, 2018
This XV Biennial conference of the International Society for Ecological Economics invites participants to explore the ways in which the field is contributing to strengthen our collective ability to meet the challenges posed by the early warnings about the limits to growth and threats to biodiversity while also attending the universally recognized rights of peoples to their self-determination. Over the past quarter century since the ISEE was founded the international community has developed a substantial corpus of law and agreements that recognize our collective responsibility to attend to these serious problems while recognizing the extraordinary diversity of societies in our midst. Our colleagues are engaged in significant efforts to identify and understand the underlying obstacles to implementing effective policies that address the limitations of existing institutions while also searching for new approaches to overcome these problems.
More information on the webpage.