DAY 1: Imagine a Desirable Future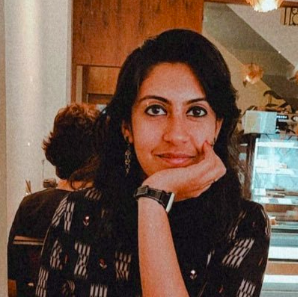 Brototi Roy
Brototi's research focuses on ecological distribution conflicts and environmental justice movements. In 2015, she started the Degrowth India Initiative during her time in Delhi as a platform to discuss the unsustainable consumerist patterns and engage with the debate on socio-ecological equity and justice.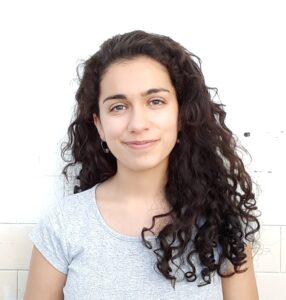 Maria Albà Díaz
Maria has worked in political advocacy, research and communication projects in Catalonia. Her work focuses on the intersections between political ecology, psychology, neuroscience and social epidemiology. Passionate about communication, she's interested in the ways different disciplines can inform degrowth ideas. Her tailor-made workshop will focus on how to communicate about crisis without causing paralysis.
DAY 2: Understand the role of Municipalities in Degrowth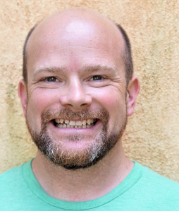 Mike Duff
Mike is a regenerative systems designer, the co-director of La Bruguera de Púbol, a Degrowth & Permaculture Living Lab, and a System Change Leader working on climate crisis transition strategies for European Cities, with Dark Matter Labs.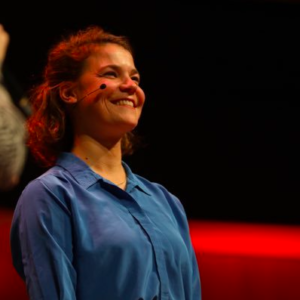 Winne van Woerden
Winne has a background in Global Health and Development and is obtaining a second master's degree in Degrowth: Policy, Economy and Ecology at the Autonomous University of Barcelona. She works as program coordinator Degrowth & Caring Economy at Commons Network, a political think tank for the social and ecological transition. She is lead author of Living Well on a Finite Planet (in English) and co-author of Er is Leven na de Groei (in Dutch).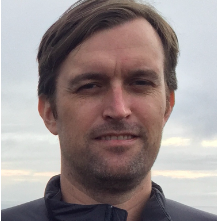 Eugene Richardson
Eugene is a physician-anthropologist based at Harvard Medical School. He is co-chair of the Lancet Commission on Reparations and Redistributive Justice and co-chair of the Global Environmental Change Commission on Climate Justice. One of his current research projects is developing a Habitability Index, which aims to provide a novel assessment of the (neo)colonial determinants of regional climate change vulnerabilities.
DAY 3: A Green New Deal Without Growth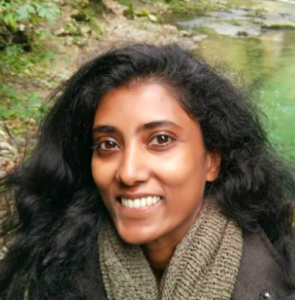 Tonny Nowshin
Tonny is an economist, climate justice and degrowth activist. Tonny grew up in Bangladesh, where, along with social movements, she mobilized to save the world's largest Mangrove forest, the Sundarbans. She is an international development professional and has worked for German and international climate NGOs. In her activist work, she focuses on centering the concept of climate justice at the core of the climate movement by putting forward antiracist and decolonial perspectives and networks.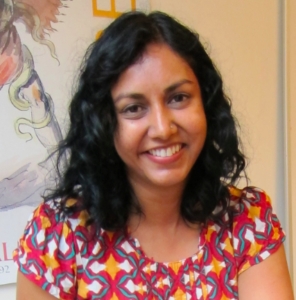 Vasna Ramasar
Vasna Ramasar is a South African scholar- activist at Human Ecology, Lund University in Sweden working on critical political ecology with decolonial and feminist perspectives. Her current research focuses on women's resistance to extractivism and just transitions. She is also the Director of the Masters programme in Culture, Power and Sustainability. She is a core group member of the Global Tapestry of Alternatives, on the steering group for alternatives in Women Against Destructive Extractivism in Africa (WoMin), Collective against environmental racism in Denmark and Post Extractive Futures Collective.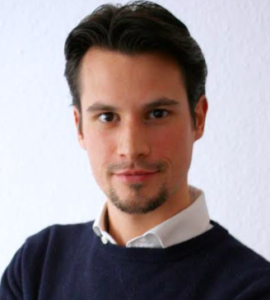 Riccardo Mastini
Riccardo Mastini holds a PhD in Ecological Economics from ICTA-UAB and works as a consultant for UN agencies and NGOs in several countries.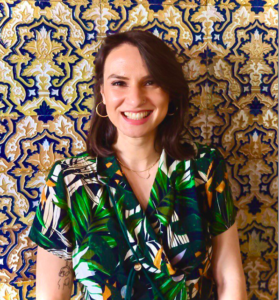 Simona Getova
Simona is an ecofeminist climate and social justice organiser, facilitator, and educator from North Macedonia, currently based in Barcelona. Simona's work and research interests lie in the intersections of decolonial feminist political ecology and community-led models of social and environmental justice. Simona dreams of and organizes toward collective emancipation and prosperity through the dismantling of systems of oppression and extraction, and the prefiguring of just, joyful, climate-safe futures.
DAY 4: A Universal Care Income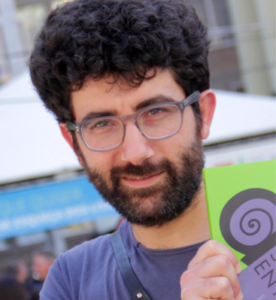 Giacomo D´Alissa
Giacomo D'Alisa is a Maria Zambrano Fellow at the Institute of Environmental Science and Technology, at the Automomous University of Barcelona, co-director of the Master in Political Ecology for the same institution. Co-author of the book: The case for Degrowth. He also wrote with prominent feminist Selma James, the pamphlet
Renta de cuidado ya
!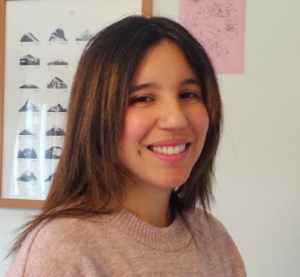 Gabriela Cabana
Gabriela Cabaña is a Chilean PhD candidate at the LSE Anthropology department interested in the interplay between energy, work, environmental justice, and degrowth. Her ethnographic work is focused on energy transitions in southern Chile. She is also a basic income advocate and part of the Chilean and Latin American Basic Income Networks.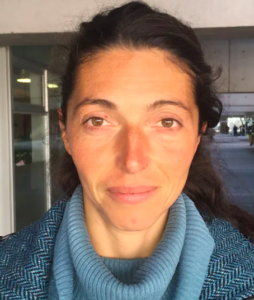 Filka Sekulova
Filka holds a Bachelor Degree in Psychology from the Sofia University St. Kliment Ohridski and in Economics and Business from the Universiteit van Amsterdam, a Masters in Environmental Economics and Transport from Vrije Universiteit, and a PhD in Climate Change Economics and Happiness from the Universitat Autonoma de Barcelona. Her research explores the implications of sustainable degrowth, the application of nature-based solutions in cities as a response to climate change and biodiversity deterioration, while contributing to societal well-being, and the role and trajectories of community-based initiatives in building an ecologically sustainable and socially just society.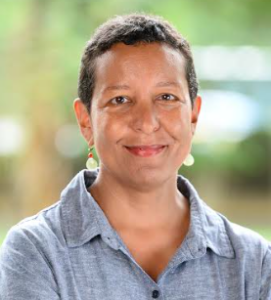 Almaz Zelleke
Almaz Zelleke (PhD Harvard University) is Professor of Practice in Political Science at NYU Shanghai, where she teaches political theory, feminist social theory, and comparative political economy. Her articles on basic income, distributive justice, welfare policy, and feminist political theory have been published in Política y Sociedad, Basic Income Studies, Political Quarterly, Journal of Sociology and Social Welfare, Policy and Politics, Review of Social Economy, and Journal of Socio-Economics. She is currently writing a book on a feminist perspective on basic income.
DAY 5: Implementing policy: Trade Unions & Degrowth
Panel discussion with 3 Spanish Trade Union representatives – Confederacion Genera del Trabajo, Confederación Nacional del Trabajo y Confederacion Sindical de Comsiones Obreras.
DAY 6: Policy & activism: Degrow Fashion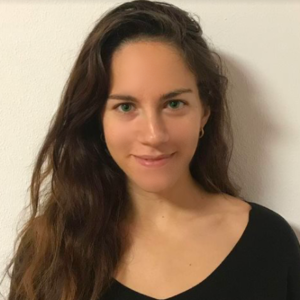 Marula Tsagkari
Marula Tsagkari is a political ecologist from Athens, Greece. She is currently a Margarita Salas postdoctoral researcher at ICTA-Autonomous university of Barcelona. Her work focuses on energy communities, energy self-sufficiency, technology, and values. Marula holds a Ph.D. from the University of Barcelona (Honors), an MSc in Environmental Science Policy and Management (Distinction) from Central European University and the University of Lund, and a BSc in Biology from the National and Kapodistrian University of Athens. In 2022- 2023 she was a postdoctoral researcher at TU-Delft (Netherlands).
Rocio Cota
Sustainability advisor & professor at the Institute Europeo di Design & Founder of Ro the Label.
Gema Gómez
Speaker, Executive Director and Founder of Slow Fashion Next. Sustainable, Circular and Regenerative Fashion.
Paloma Garcia
Paloma G. López, a graduate in Journalism and with a textile family tradition, founded The Circular Project almost ten years ago, a holistic project to favor and promote sustainable and circular fashion. Likewise, she is president of the Spanish Association for Sustainability, Innovation and Circularity in Fashion, and director of the Circular Sustainable Fashion Week Madrid from where she works to disseminate a new paradigm in the textile industry based on the Economy for the Common Good, the Triple Balance and Decrease.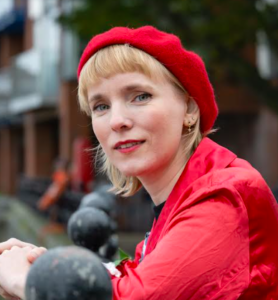 Tansy E. Hoskins
Tansy E. Hoskins is an award winning author and journalist who investigates the global fashion industry. This work has taken her to Bangladesh, India, North Macedonia, and to the Topshop warehouses in Solihull. Her latest book is The Anti-Capitalist Book Of Fashion.
DAY 7: Another world is possible: Degrowth & the Military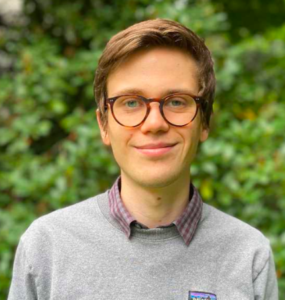 Lasse Steffens
Lasse is a Research Assistant with the ZOE Institute for Future-fit Economies. His scientific interests lie in the field of post-growth economics, fiscal and monetary policy, political economy, and political ecology. He holds a master's degree in Sustainability Economics and Management from the Carl von Ossietzky University Oldenburg and plans on starting his PhD soon.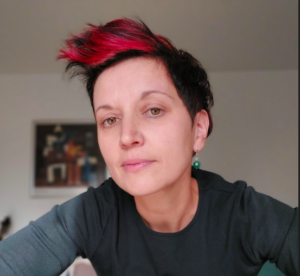 Nela Porobić Isaković
Nela Porobić Isaković is a feminist activist from Bosnia and Herzegovina, working with Women's International League for Peace and Freedom (WILPF) where she leads on feminist political economy work. The focus of Nela's work is mainly on researching and understanding the political economy of post conflict reconstruction and recovery by looking into social, political, and economic consequences of post-conflict interventions framed within a neoliberal understanding of peacebuilding. In her work Nela has also focused on gendered experiences of war and transitional justice issues (in particular reparations). Over the years Nela has worked closely with activists from Bosnia and Herzegovina and other places to capture various non-violent grassroot responses and organising against wartime violence so that they can be shared with feminist networks and activists in similar situations. Prior to joining WILPF Nela worked for UNDP and UNFPA in BiH on transitional justice issues. She was visiting fellow at the Sociology Department, Goldsmiths College (London, UK) and holds an MA in Political Science, Lund University (Lund, Sweden) focused on peace building and post-conflict recovery.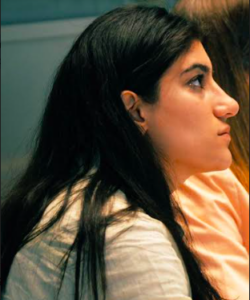 Mediha Inan
Mediha Inan, a Mercator Fellow on International Affairs, is passionate about decentralizing power and spaces. With a focus on empowering communities and fostering inclusive societies, she believes in the importance of dismantling centralized structures that often marginalize and exclude certain groups. Through her research and work, Mediha explores alternative models of governance and spatial organization that promote autonomy and agency. With a Dual Master's Degree from Sciences Po Paris and King's College London, Mediha bridges the realms of degrowth and antimilitarism and infuses her perspectives with feminism and indigenous knowledge to combat the climate crisis at its oppressive and unjust roots.